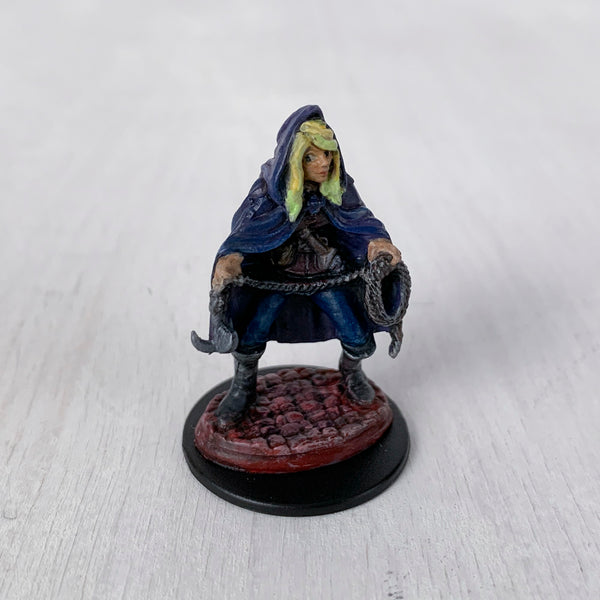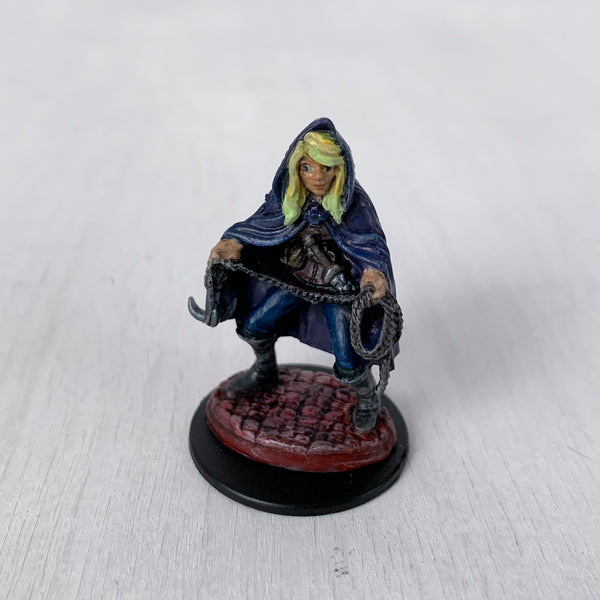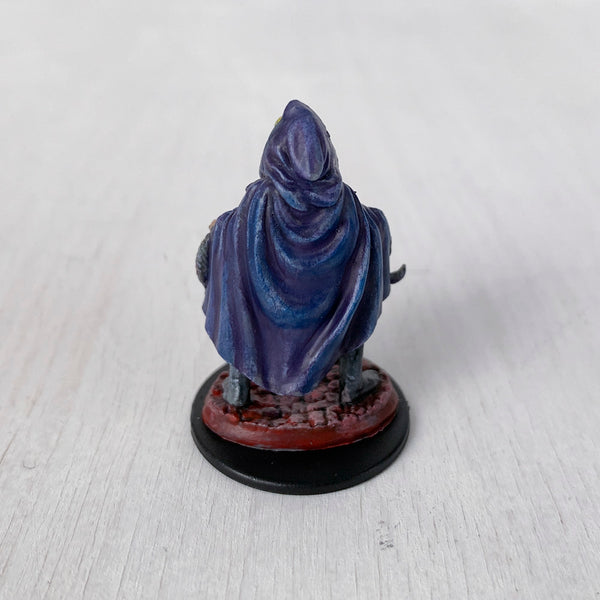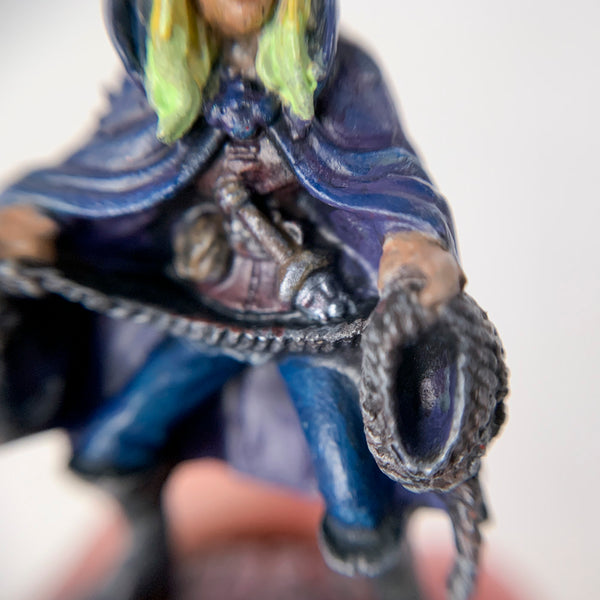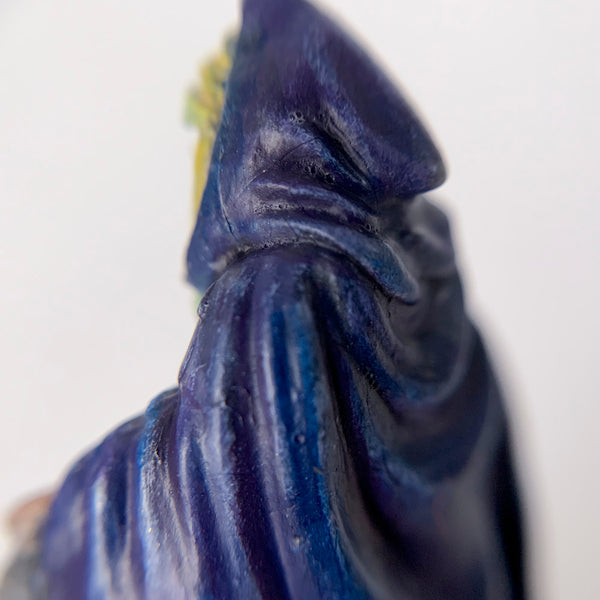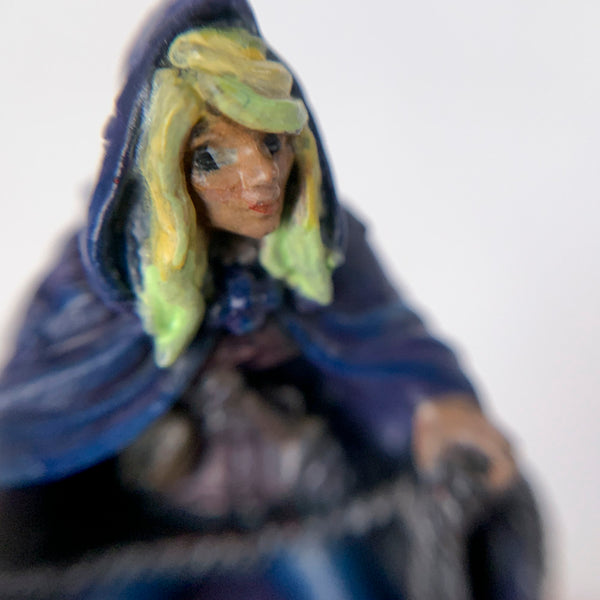 Custom painted miniatures by Lauren Bilanko
Inspired by the World of Mira, each miniature is hand painted and one of a kind. 
Daschelle Bia

Daschelle is usually hanging around Blackbottom's Dock City working on cargo ships for extra money in between adventuring gigs. She loves the fish and chips at the Crab Shack and has started a petition for funding to clean up trash dumped into the ocean.

Details

Species: Human Orvir
Profile: Survivalist
Specializations: Activist, Inventor
Height: 1 inch
Base: 1 inch
Model: Reaper 44009 Daschelle Rogue (Female)
Paint: Reaper Master Series
Year: 2020
Commissions are available.