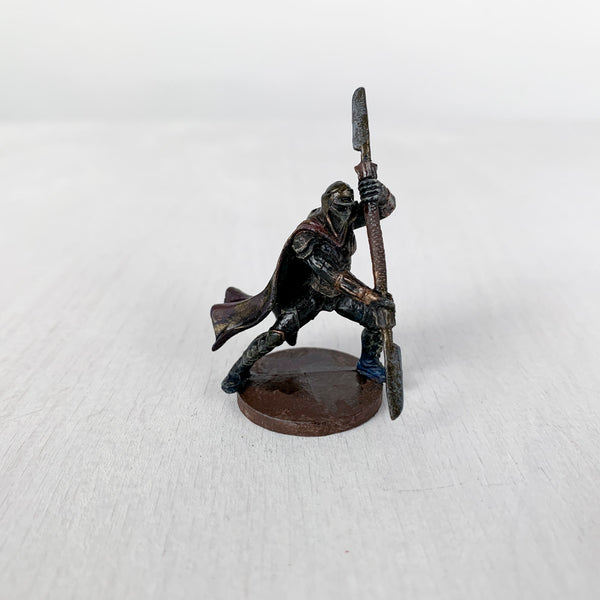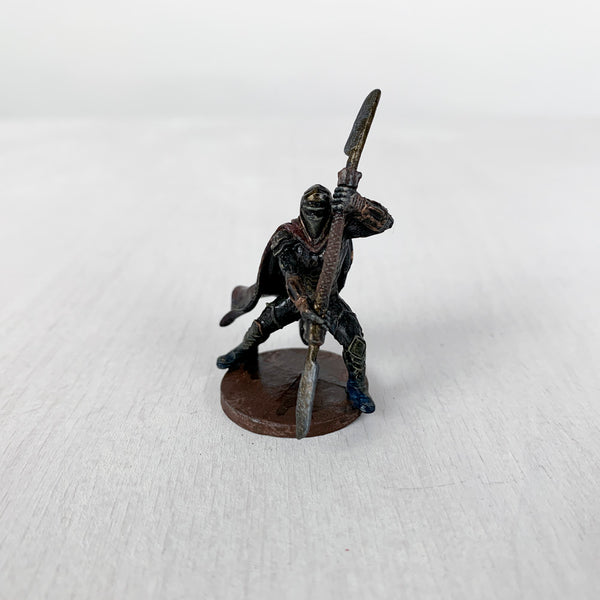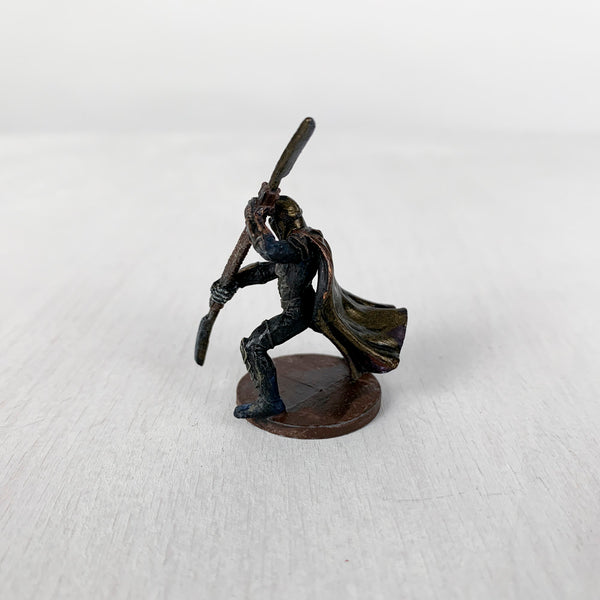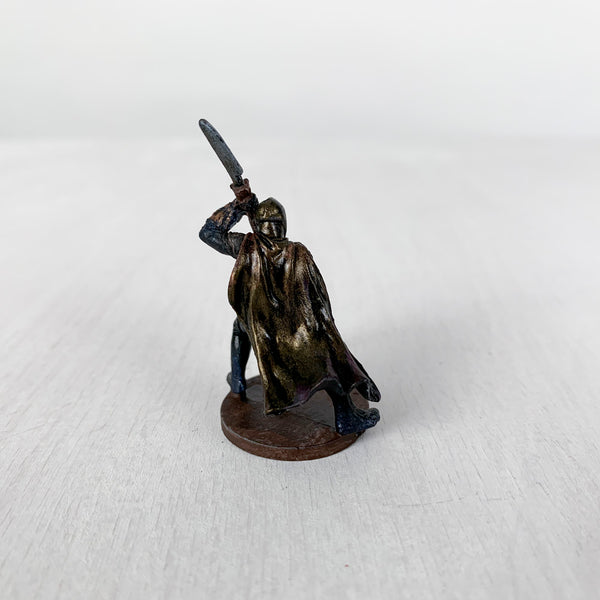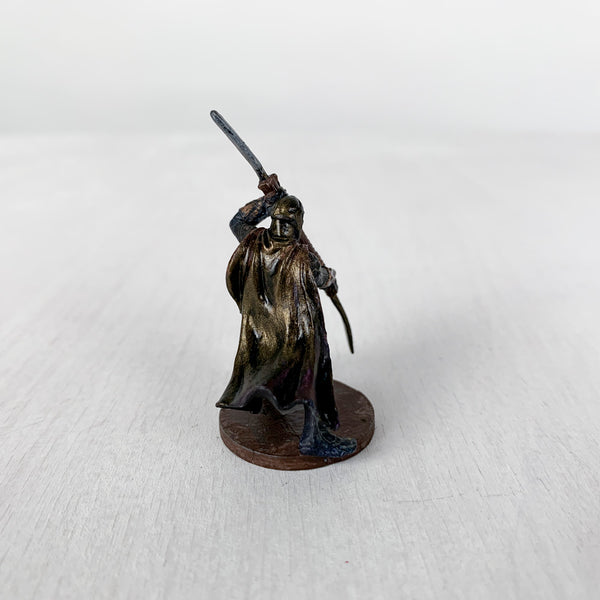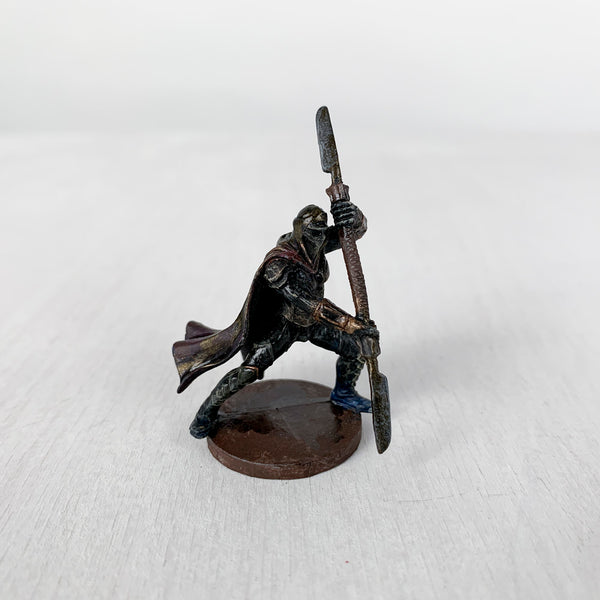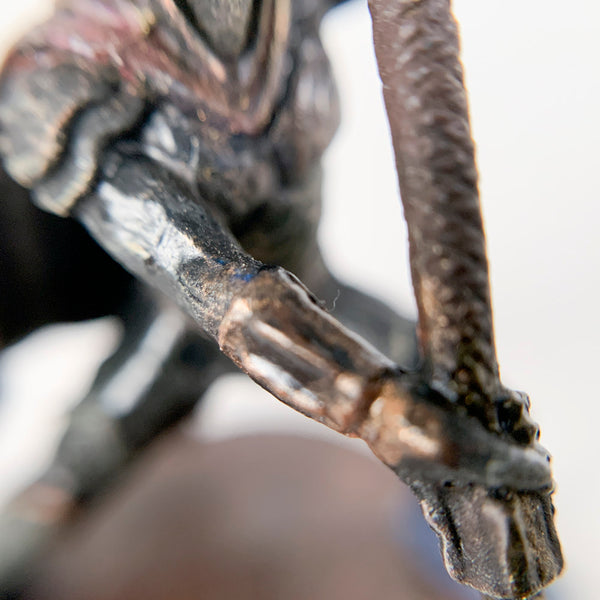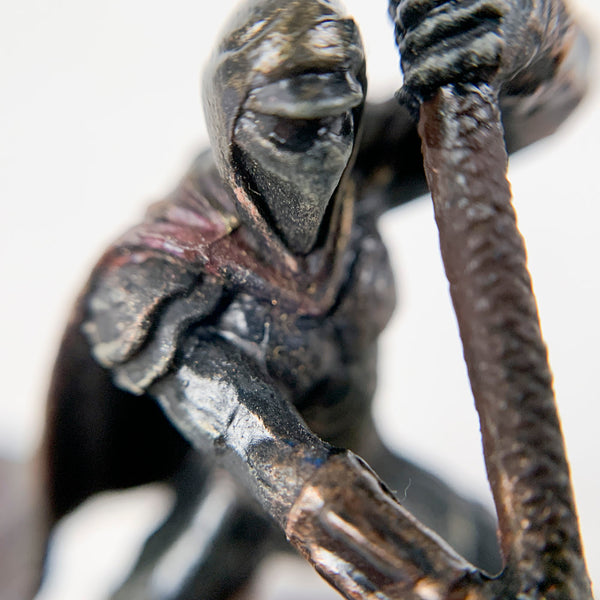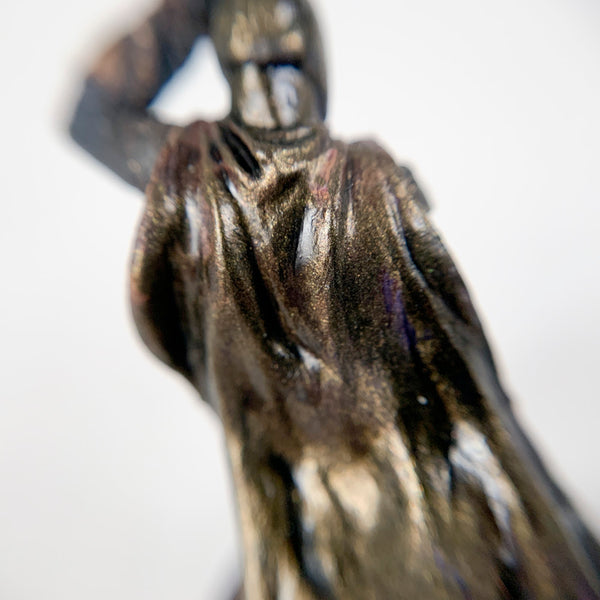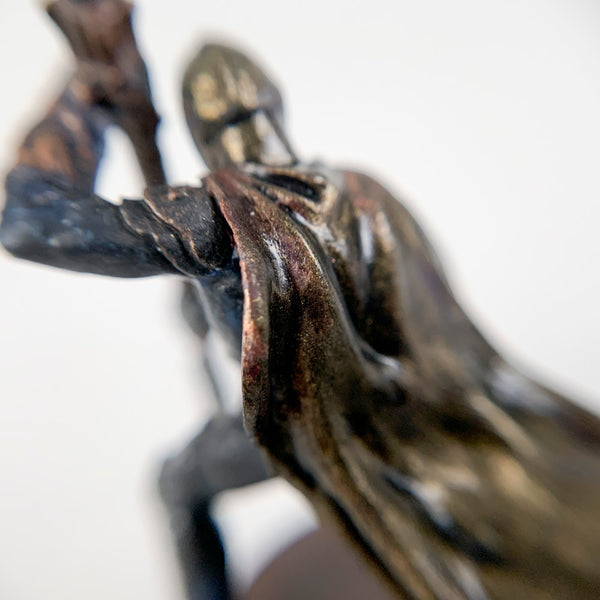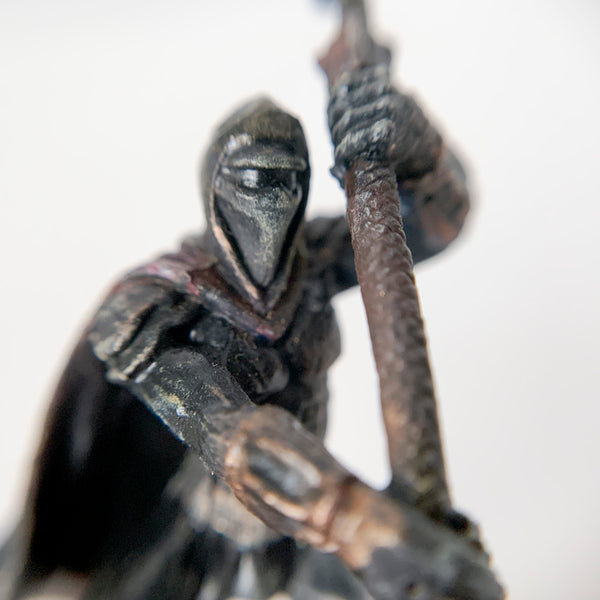 Custom painted miniatures by Lauren Bilanko
Inspired by the World of Mira, each miniature is hand painted and one of a kind. 
Blacksha the Moonwalker
Blacksha is a Moonwalker who hunts down other Moonwalkers. He obviously keeps his identity a secret and wears head to toe black iron armor to keep his face hidden. He spends a lot of time at the gutter taking out his rage in the fighting pits of Blackbottom – and making good coin recruiting Moonwalkers into the Grey Fang crime syndicate.
Details

Species: Moonwalker
Profile: Trooper
Specializations: Guardian, Sellsword
Height: 2"
Base: 1"
Paint: Reaper Master Series
Year: 2019
Commissions are available.