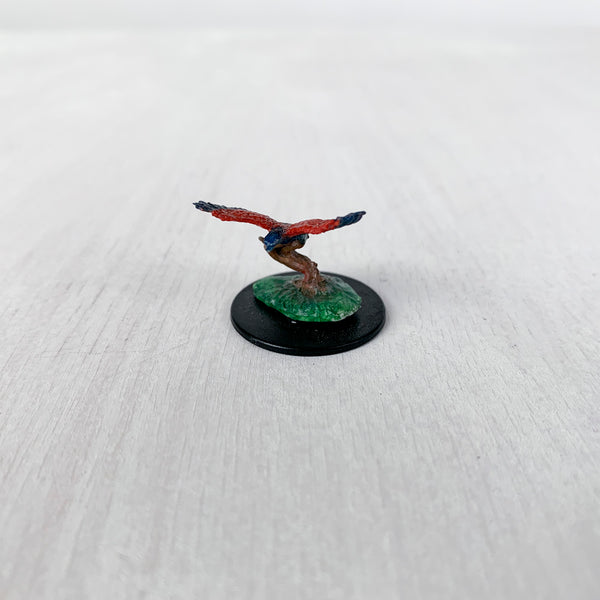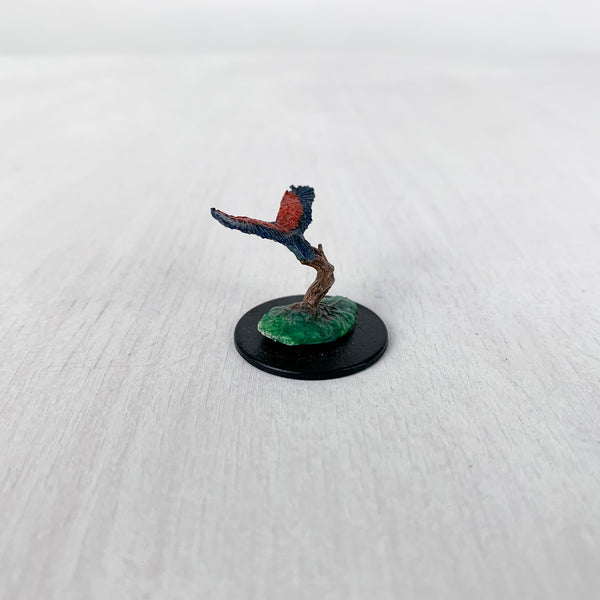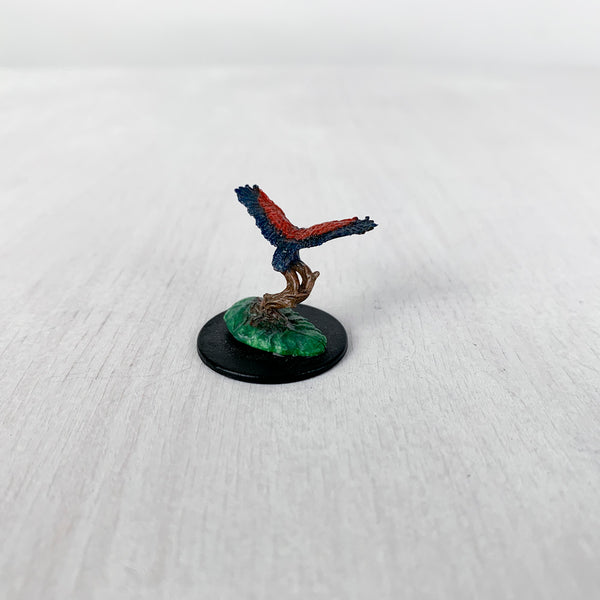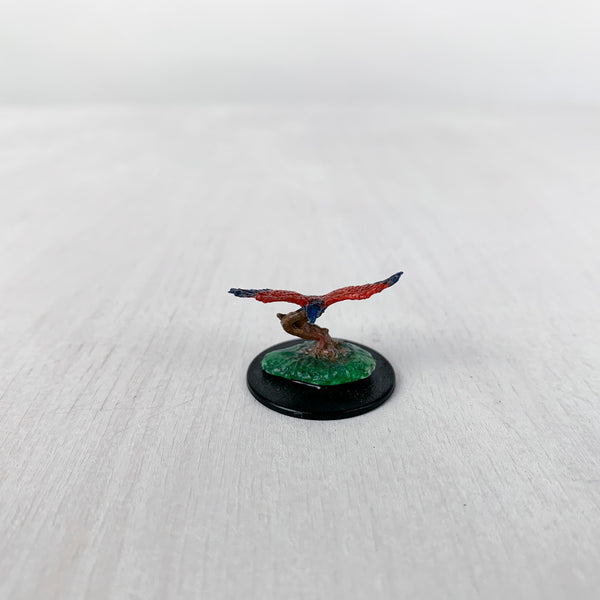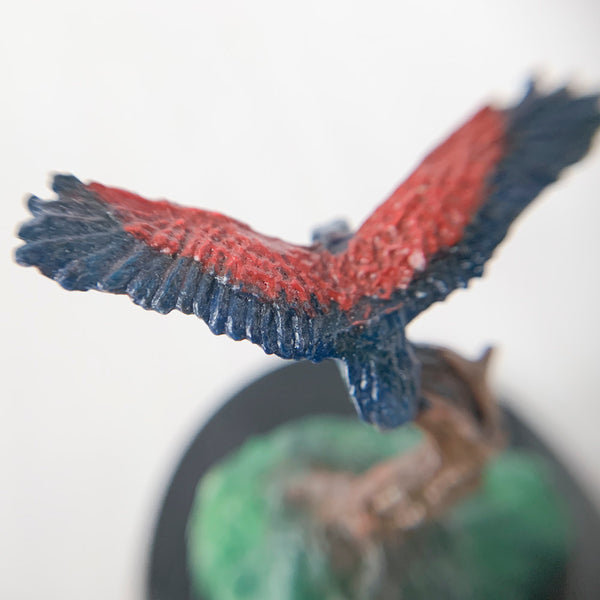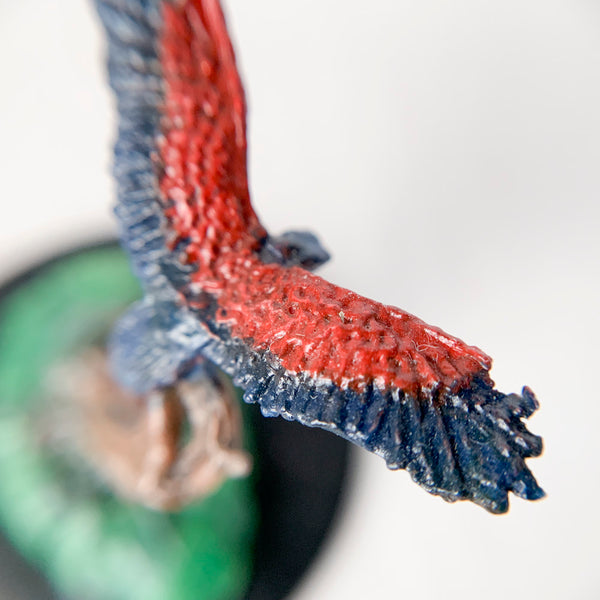 Custom painted miniatures by Lauren Bilanko
Inspired by the World of Mira, each miniature is hand painted and one of a kind. 
Bluetip Warbler
The Bluetip Warbler is commonly found in the Henoa Mountains of Lumaeri. Its song has a pleasant melody that can be heard for miles whenever the Sun Avon is brightest.
Details
Species: Bird
Height: 1 inch
Base: 1 inch
Model: Companion Animals by Reaper
Paint: Reaper Master Series
Year: 2018
Commissions are available.