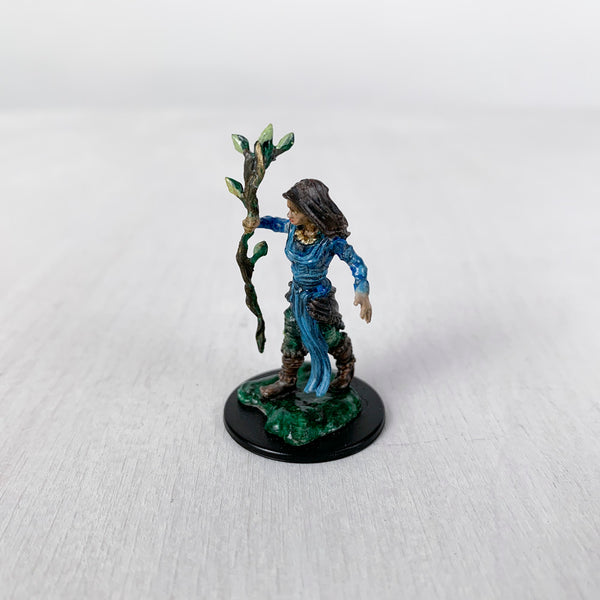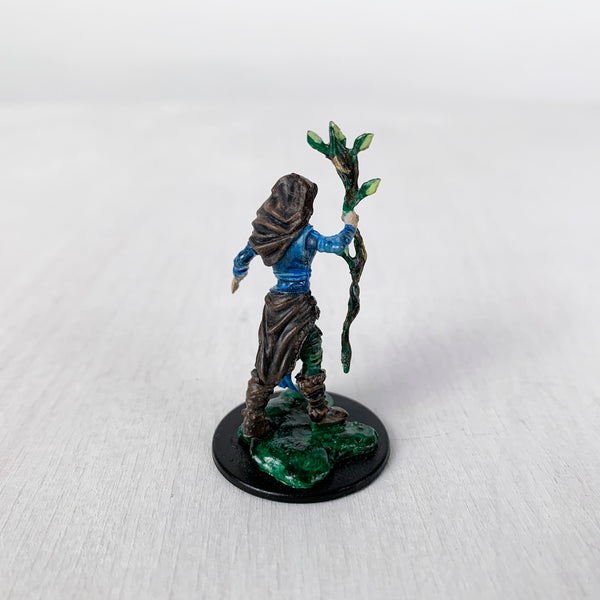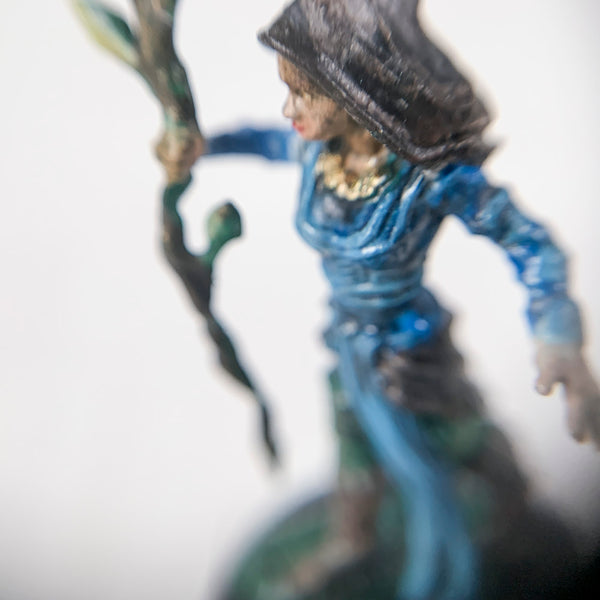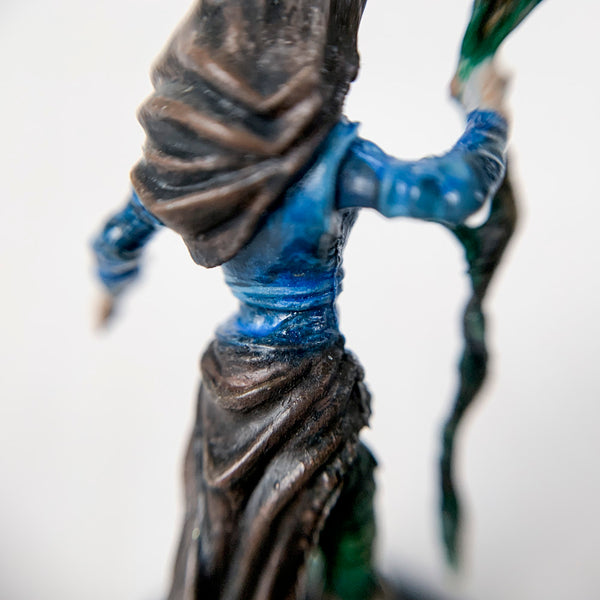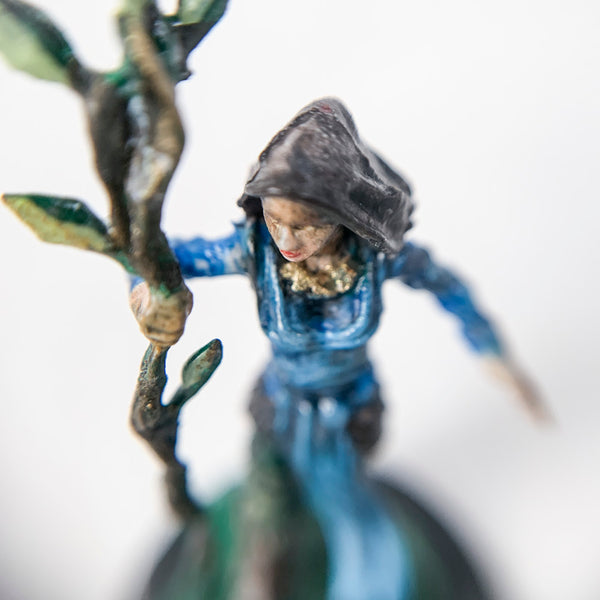 Custom painted miniatures by Lauren Bilanko
Inspired by the World of Mira, each miniature is hand painted and one of a kind. 
Shea Gomore

Shea is a minor celebrity who makes the rounds in Mira touting her druidic healing powers and deep connection with nature like a public-access televangelist. While she does have quite a bit of influence, she definitely does not believe in her cause. She mostly sells her books of "prophecies" and other useless snake oil potions to make a profit.
Details

Species: Young Elf
Profile: Grifter
Specializations: Celebrity, Activist
Height: 1.5"
Base: 1"
Model: D&D Nolzur's Marvelous : Human Druid (Female)
Paint: Reaper Master Series
Year: 2018
Commissions are available.