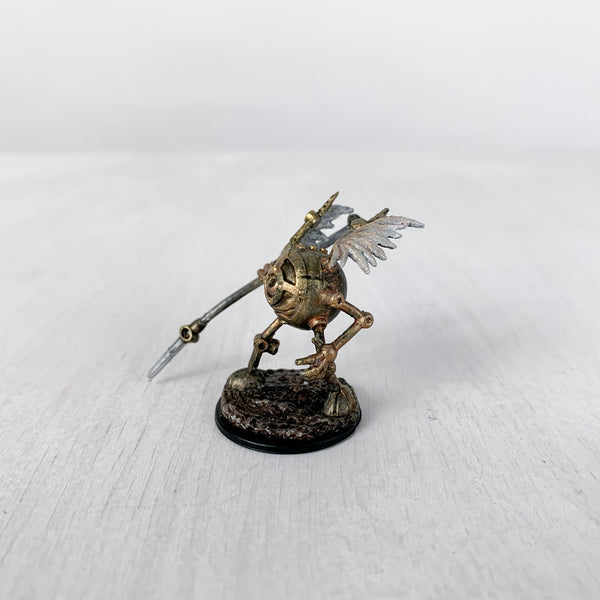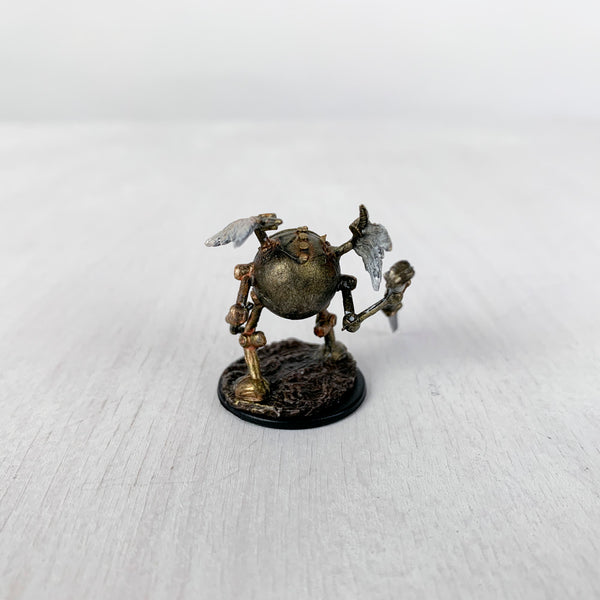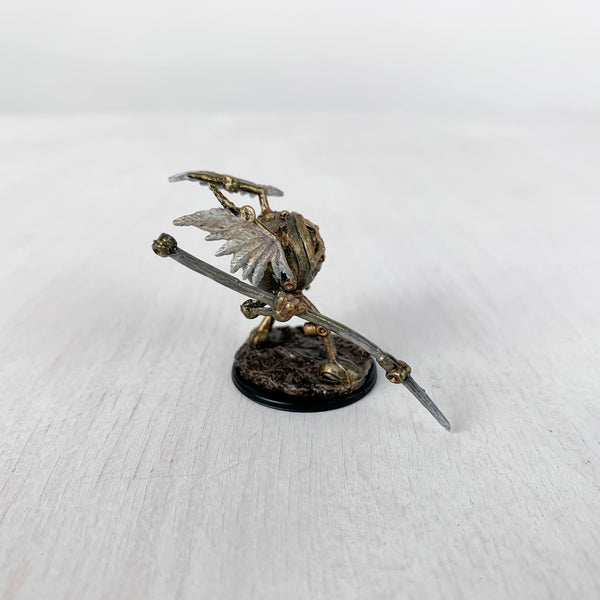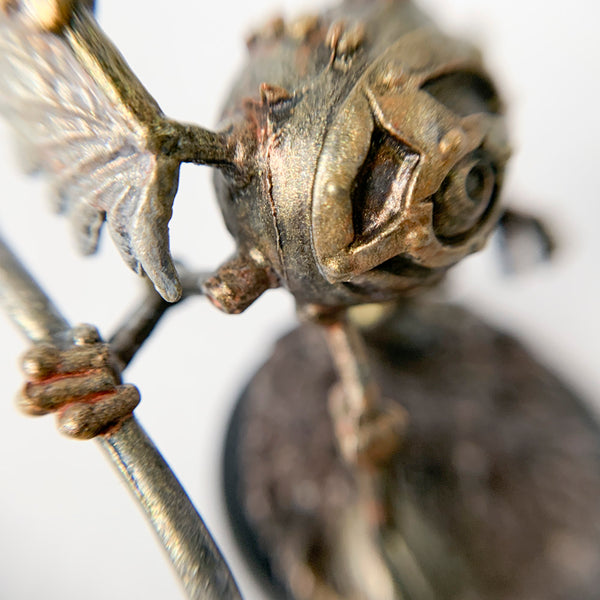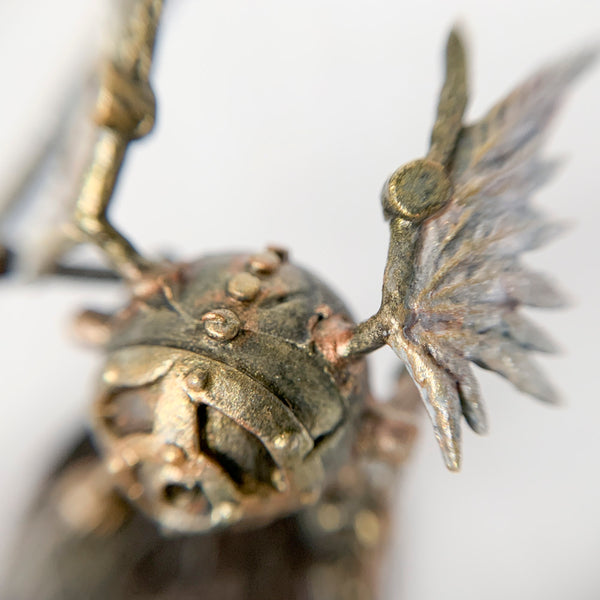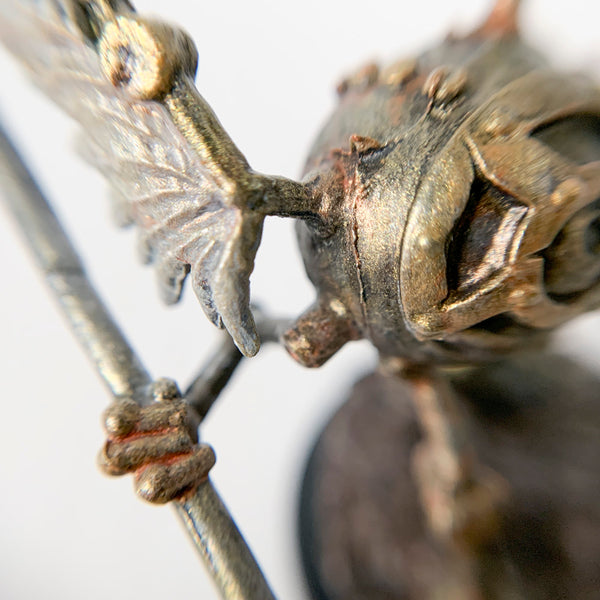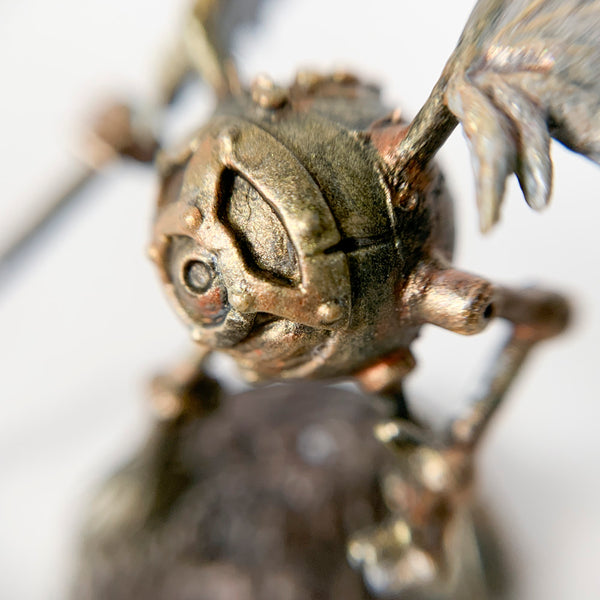 Custom painted miniatures by Lauren Bilanko

Inspired by the World of Mira, each miniature is hand painted and one of a kind.
Snitch The Giftmaker's Drone 
There are very special drones in the Giftmaker's Workshop who are responsible for making sure every winter solstice in Smoke Mountain is stocked full of presents. Take a tour of the workshop today!
Details
Species: Construct
Height: 1.5 inch
Base: 1 inch
Model: D&D Nolzur's Marvelous : Monodrone & Duodrone
Paint: Reaper Master Series
Year: 2019
Commissions are available.